Blog

 In my blogs I will focus on how to use crochet to create stuff that will make life easier or prettier... Read up as you might find some of them useful as well. Some designs will be for free and some designs will have a price... It all depends on the effort it went into making/researching/designing it.
Please check the list of the blog entries as the titles of each entry will more or less hint what it is about...
Sign up for a NEWSLETTER as among regular updates, there will be seasonal creations that you will want to check out so you can have the best ideas made into best stuff by you! Subscription available on Home.
2022-10-03
Bobbly Summer Pillow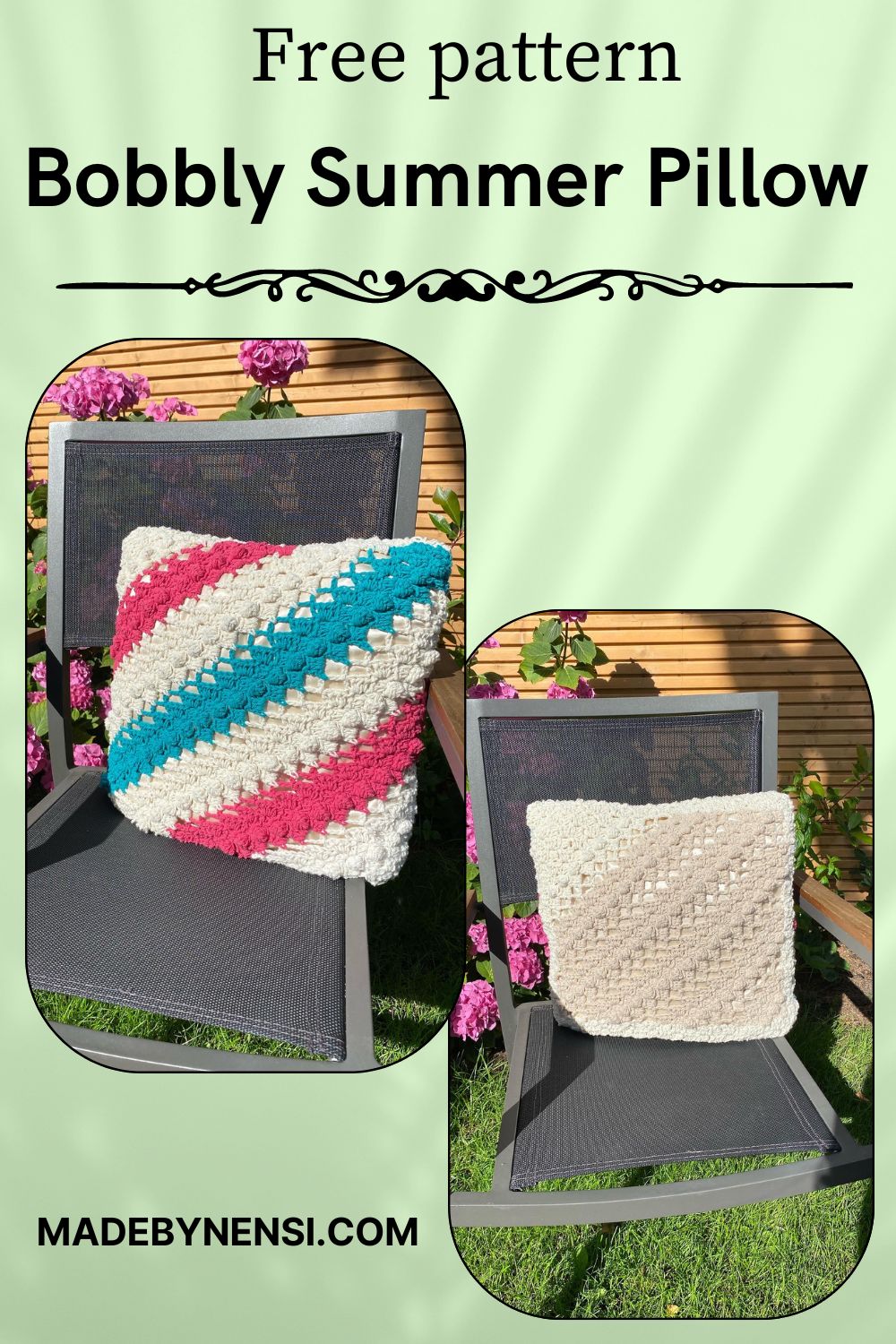 This summer I had a great idea of using stitches other than hdc and dc for a C2C pattern. I wanted to test it out and a pillow seemed like a great idea.
The stitches I used were hdc, bobbly st and ch's.
I made two versions of the same combo of stitches and I already had a satin pillow (as a base cover) so didn't have to buy/make one. But essentially you can do whatever you want as some of the squares will be empty and the undercover will be visible. The size of the pillows is a standard 40×40cm (15.5x 15.5 inches).
Material
Yarn- Any yarn #4 weight in any color combo you want. 
Gauge- 6 blocks x 6 blocks=4×4" (10×10 cm) if hdc stitches were used. 
Hook- 5mm
Needle for weaving in the ends
Scissors
Abbreviations
Hdc - half double crochet
Bs - bobbly stitch
Ch - chains
Sl st - slip stitch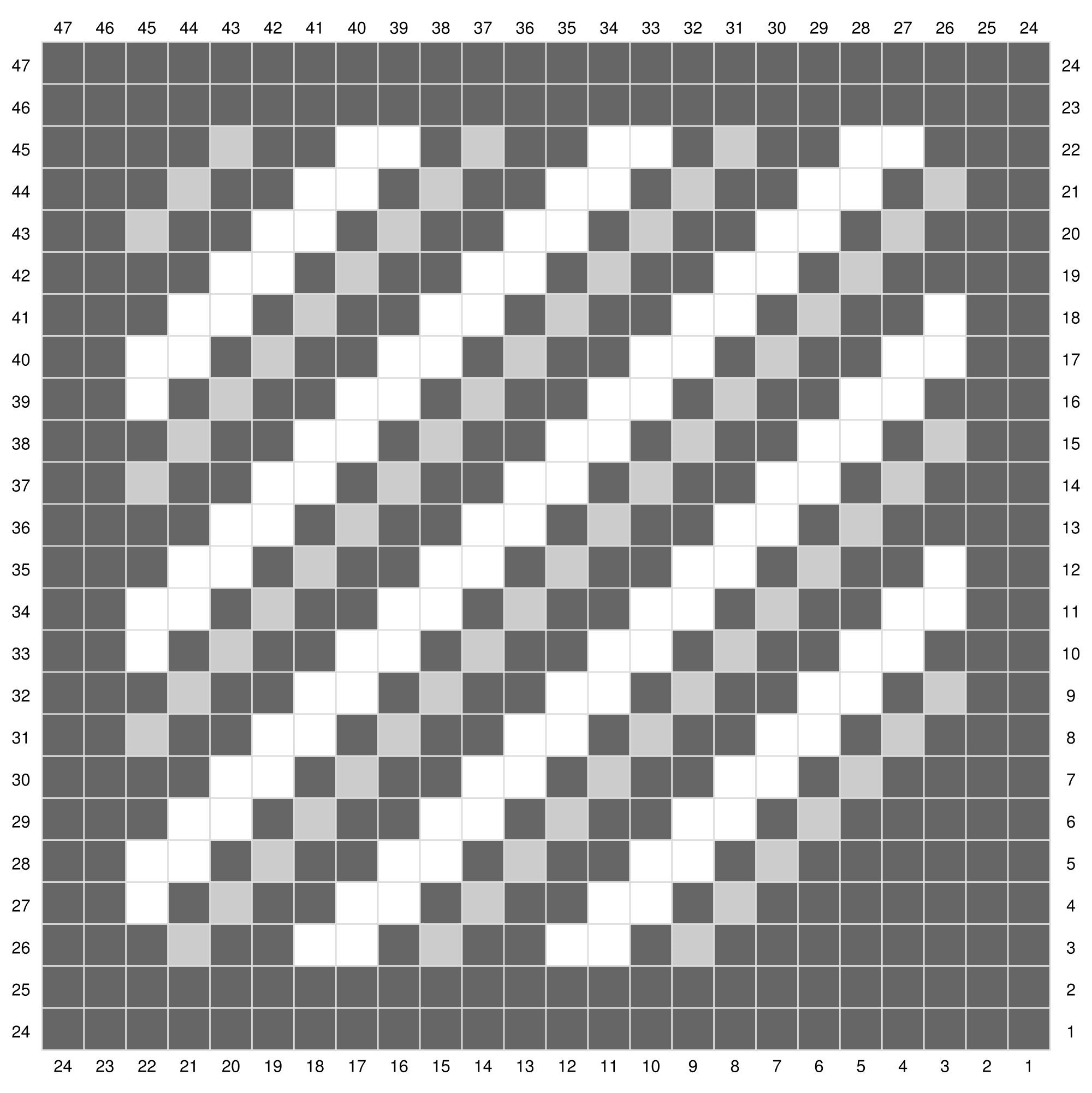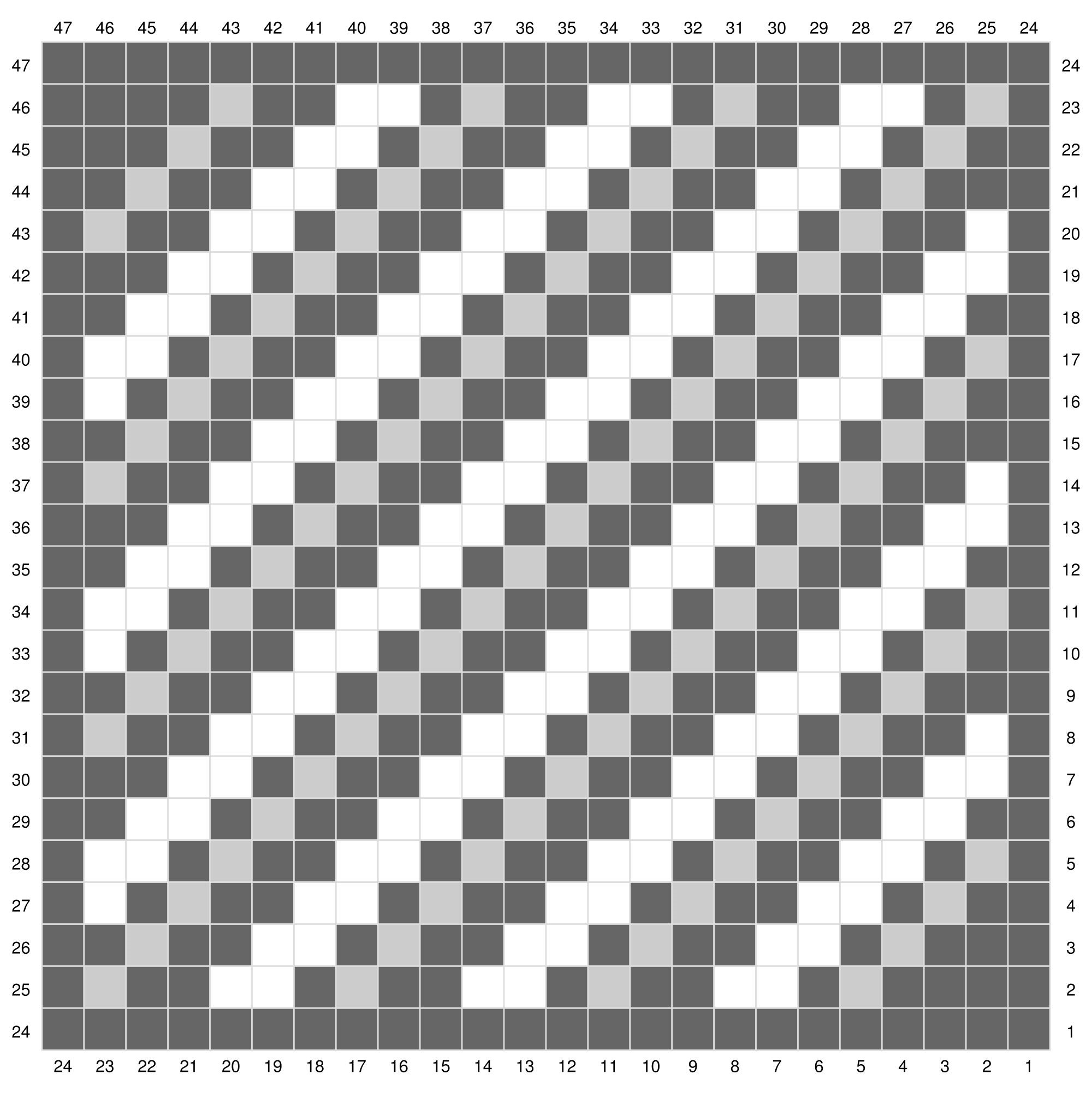 BB-block starts with ch2, then bobble stitch is made around/in the same ch2 space as you would make hdc3 around the ch2 in a regular C2C block (the block from the previous row). Slip the hook in the same space (as you would start the sc) yarn over and pull through all the loops on the hook, basically you're fastening off the bobble with sl st and continuing to next block with another sl st.
ES-empty block is made of ch5 that is finished with sl st into the next block from previous row, same as you would finish the block in a regular C2C.
The VIDEO of the stitches is available on my IG and in smaller videos on my Pinterest. 
IG: Link to IG reel
Pinterest: Link to my profile
Soon as well, it will be as one video on my YouTube channel that I am still working on. I will add link here once it is posted.
For any help with pattern do not hesitate to contact me via FB or IG. Do subscribe for the newsletter in my HOME page and you will not lack in any info or updates!
Liking my pattern, my store or any of my media will of course be very much appreciated and will help me very much!
COPYRIGHT: This pattern may be printed for the personal use only.
You MAY NOT in any form reproduce or distribute this pattern in part or in whole through any venue, electronic, mechanical or otherwise without the written authorization of the publisher. Also, any use of my photos is not permitted.
The user of this pattern is granted permission to sell the finished product for profit, as long as not mass produced. Please refer back to me as the pattern's author with a link to my shop!
Until next time yarnies!
Admin - 23:05:55 | Add a comment